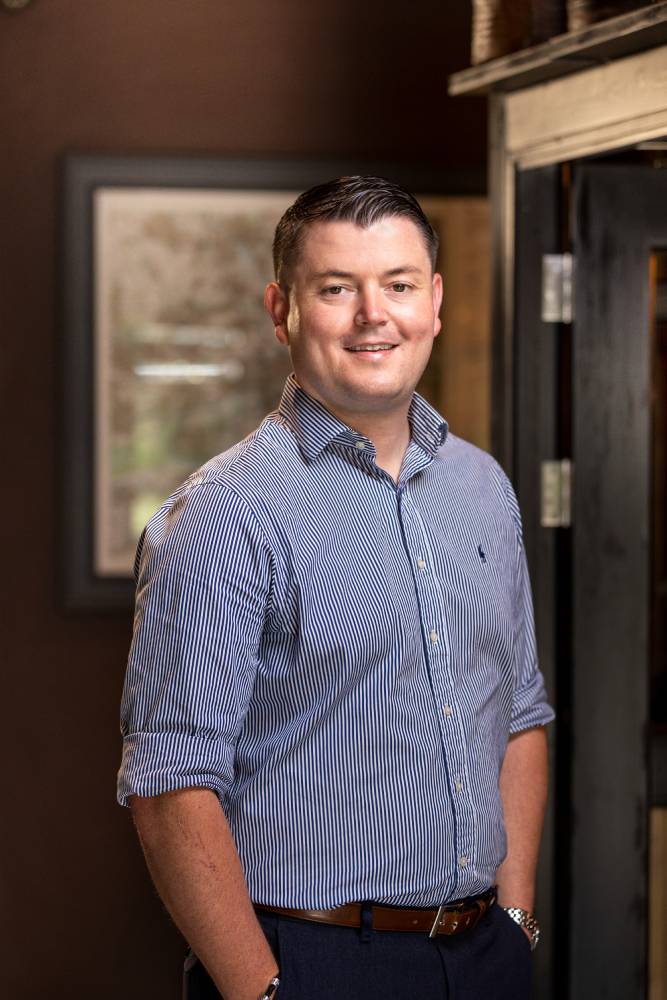 A true product of the career ladder, Adam has been with the Timpson family for 15 years. A passionate people person, who encourages great people to reach their full potential through upside-down management, freedom, and the unique culture Flock Inns has as a business.  Adam has a flock of his own, being the proud father to 4 children. He is famous for a colourful shirt, his love of all things Aston Villa and an obsessive Harry Potter collection!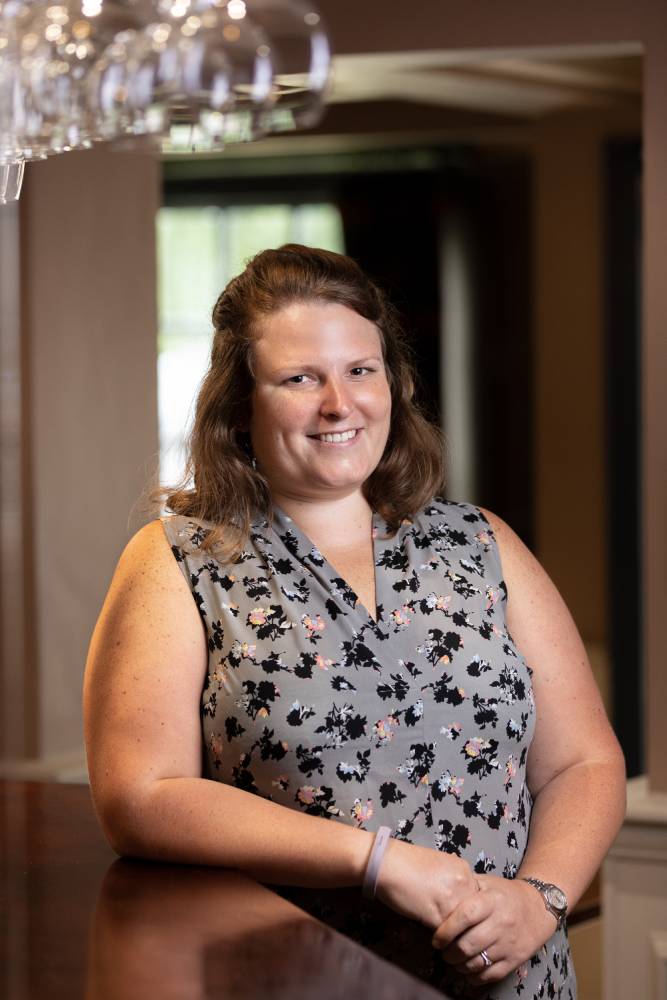 Natalie, (prefers Nat) began her journey in hospitality with a Saturday job in a café. She went on to study business management at university in Birmingham which led her into a range of different positions within hospitality including wedding coordination. She joined the Partridge family in December 2019.  She can often be found behind the bar selecting the next cask ales and chatting to customers about them.
In her spare time, she likes to ride her bike and loves taking pictures of the countryside. Along with her husband Jon, they enjoy travelling and discovering new places to go out for lunch.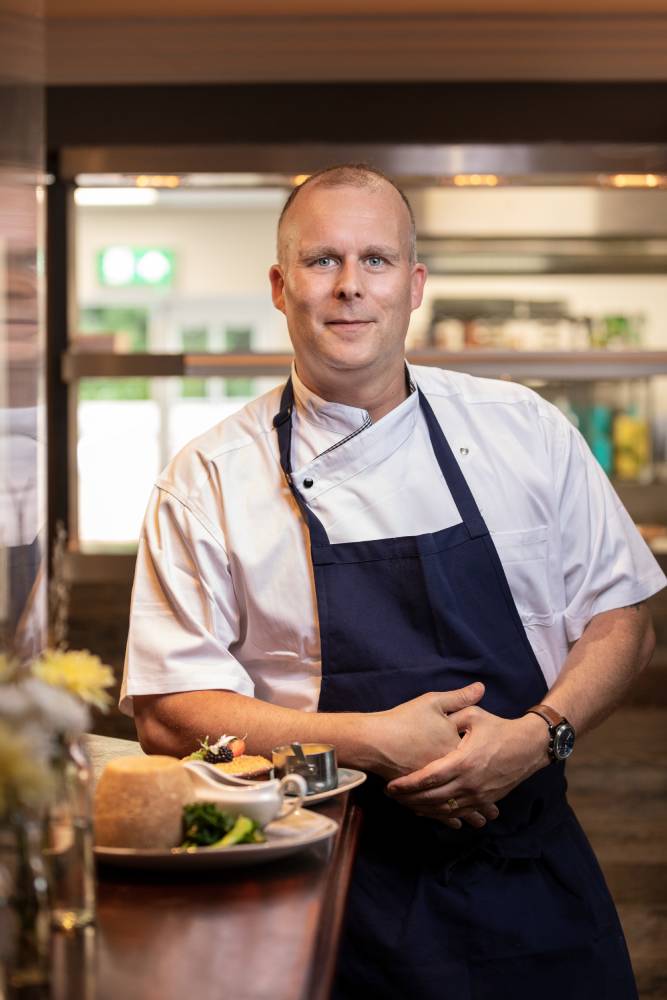 Growing up around a father who's profession was a butcher 40 years and a mother who was a classic baker has got to be a good grounding for a chef, that's definitely the case for Stuart Norman.  Starting out washing pots from 15 years old in the Belfry Hotel, leading on to his city and guilds training, Stuarts influences have been gathered from working with some of the best chefs at some of the best restaurants nationally.
Working from the Belfry hotel to Manchester's Victoria and Albert learning the very best in traditional British and French cooking combined with experience in regional Spanish cuisine overseeing the kitchen in an independent Manchester Tapas restaurant. He then moved on to head up Thomas's Chop House then on to open Sam's Chops House, it was a natural progression to open his own successful business.
For the last 6 years, he has been working in training and development of kitchen teams though out the North West, passing on a wealth of experience from his 30 years of the restaurant and pub industry helping to shape the next generation of the chef.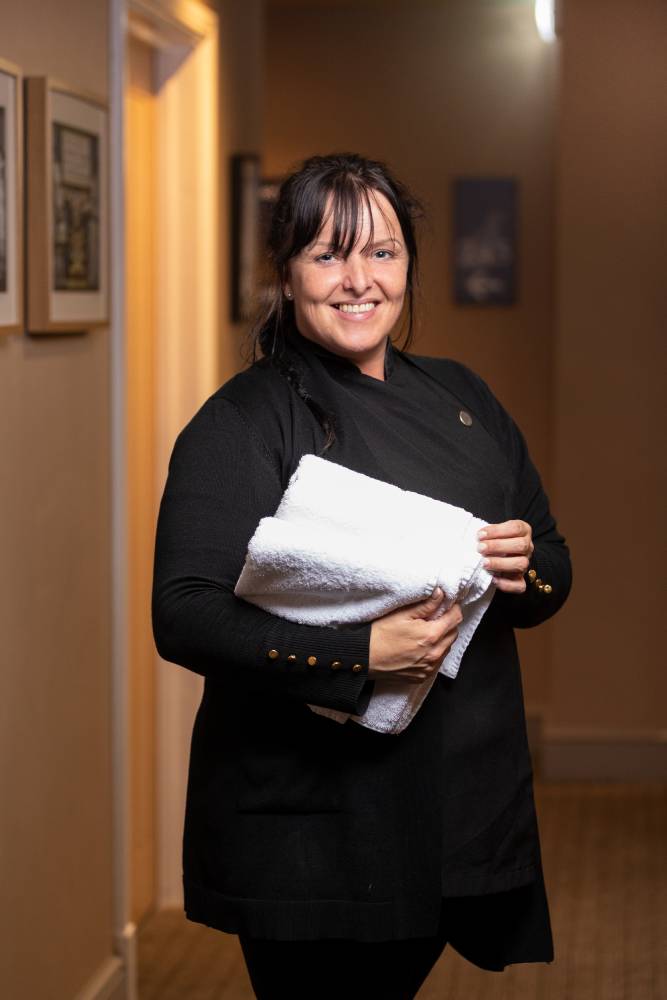 Ginette is our head housekeeper at The Partridge.
Ginette joined us in 2017 which was her first job in hospitality. She quickly adapted to her new role, maintaining high standards throughout the years, which resulted in Ginette winning Housekeeper of the year award in 2019.
Ginette thoroughly enjoys her work and has a clear passion for cleanliness, job satisfaction and above all ensuring our guest are happy during their stay.
When Ginette hangs up her feather duster each day, she enjoys good food, seaside holidays, and adding to her hobby collection of vintage salt and pepper cruet sets.